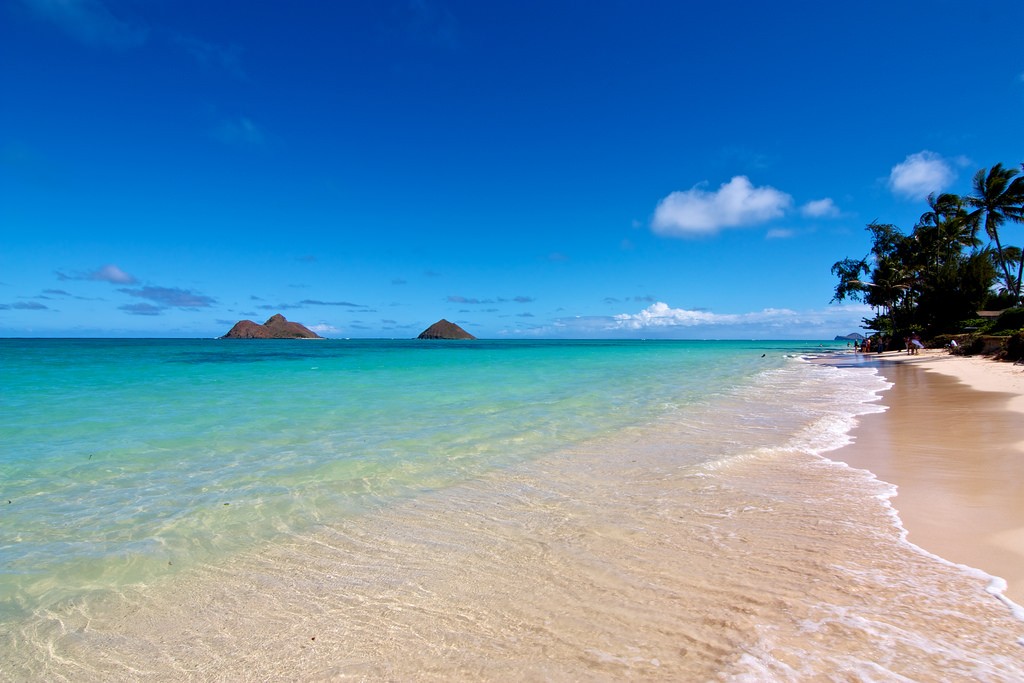 Photo by Aussie Assault
2. Lanikai Beach, Hawaii U.S.A.
Lanikai beach has been one of the most beautiful beaches in the world for decades. Unlike many other in Hawaii, Lanikai beach is privately owned and is intended primarily for people with deeper pockets.
This stunning place in the heart of the Pacific Ocean seems almost unreal, and your vacation will be unforgettable. The beach is relatively deserted during the working days and if you want to relax, and stay away from the noise and crowds, this is the right time for you. Lanikai Beach is located on the east side of Hawaii and annually hosts a very large number of tourists. It is perfect place for watching romantic sunsets. Take some time and get to know this stunning spot that will always remain in your heart.